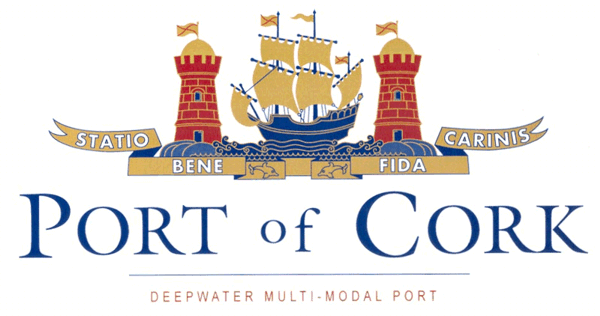 Travellers' Favourite Cruise Destinations Revealed by Cruise Critic
Cruise Critic, the world's leading cruise review site and online cruise community, has announced the winners of the inaugural Cruise Critic Cruisers' Choice Destination Awards with Cork's Cobh ranked second favourite cruise destination in the British Isles and Western Europe.
The awards name the best cruise destinations of the year – across 15 regions around the world – based entirely on reviews posted by cruise passengers to the Cruise Critic website.
For the British Isles and Western Europe awards, Amsterdam was rated top, while Cork's Cobh and Glasgow's Greenock ranked second and third respectively.
These awards recognise the high level of effort that goes into ensuring every cruise passenger visiting Cobh has a memorable visit to the region. With the awards based solely on passenger feedback there is no ambiguity around results – what you read is what you get!
Captain Michael McCarthy, Commercial Manager, Port of Cork said: "We are simply thrilled with the result for Cobh. Every year the Port of Cork puts a huge amount of effort into preparing and promoting the Cork region to the cruise companies and their passengers and this has really paid off.'
He continued: 'This is an example of a genuine collaborative team effort. It could not be done without an extremely dedicated group of people who believe in our destination. Prior to the vessels arrival the port company promotes the region's attractions directly to cruise passengers on board the liners. Once the liner arrives, our Port Pilot steps on board and really this is the beginning of the welcome. From there we offer tourism ambassadors on every liner, local entertainment and then, as their visit ends we have the Cobh Brass band on the quayside as the liner departs.'
'This award is about a port and a City working together to make the passenger experience entirely better.' One cruise passenger who commented said "Beautiful city with very friendly locals." what more could we ask for.'
According to Adam Coulter, UK editor, Cruise Critic: "A cruise isn't just about the ship – picking the right itinerary is imperative. Cruises enable travellers to explore a number of amazing destinations, offering culture, beauty and history. With such a variety of unique destinations to choose from, these awards aim to highlight, and celebrate, those rated highly by travellers to offer inspiration and guidance to cruise planners."
The Port of Cork cruise business continues to go from strength to strength with 58 cruise calls this year and 66 cruise calls expected in 2017. To date 118,000 passengers and crew have visited the region and with a further seven liners due to call, these numbers will increase.
For the full list of winners, visit the 2016 Cruise Critic Cruisers' Destination Awards.